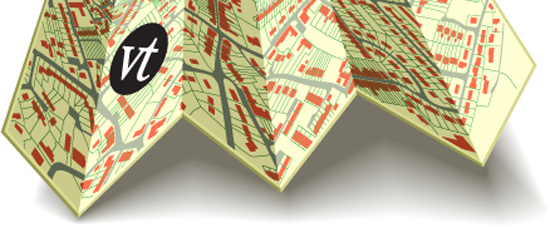 With every decision and update, we're committed to making VoiceThreading easier, more versatile, and more powerful.  We want to share with you how far we've come and where we're headed in 2015-16.
 School Year in Review
New VoiceThread 
We redesigned VoiceThread, top to bottom.  It's simpler, faster, and more deeply integrated.  We included dozens of new features and a streamlined interface.
*Released in August of 2014, and everyone will be using the New VoiceThread by August 1, 2015.
*Learn more
---
Android App
A brand new Android app brings VoiceThread to your Android phones and tablets.
*Released November 6, 2014
*Learn more
---
iOS App 
The iOS app for the iPad, iPhone, and iPod touch has been overhauled.  It's faster, more stable, and more easily integrated.  The updated interface makes the VoiceThreading experience almost identical no matter what device you're using: a computer, an iOS mobile device, or and Android mobile device.
*Released April 17, 2015
*Learn more
---
Learning Management System (LMS) Integration 
Institutions that integrate VoiceThread see higher adoption rates and deeper incorporation of VoiceThread in lesson design than those who don't.  By leveraging the LTI standard, we've expanded our LMS integration to include simpler instructor workflows, one-click access for students, and gradebook integration.  VoiceThread in your LMS has never been more powerful.
*Released April 18, 2014
*Learn more
---
Expanded Media Sources  
We've always offered a media browser to pull content from the New York Public Library and Flickr, but in the New VoiceThread, we've expanded to include new libraries of content.  The first addition was Khan Academy, and there are more to follow.
*Expanded February 20, 2015
*Learn more
---
Comment Timeline 
See how long a comment is, how much time it will take to listen to all comments on a slide, or even the duration of the entire VoiceThread.  Whether you're budgeting time for homework or grading, assigning a limit to the duration of a presentation, offering training and professional development, or are just curious, knowing exactly how much time you need helps you manage your busy schedule.
*Released May 7, 2015
*Learn more
---
Privacy Pledge
Student privacy is everyone's concern.  We are proud to support the effort to safeguard student data by signing the Student Privacy Pledge.
*Signed March 26, 2015
*Learn more

---
Accessibility Enhancements 
VT Universal, the fully HTML version of VoiceThread for screen readers, has previously only offered text commenting.  This year, we included audio commenting to bring the screen reader experience more in line with the standard site.  We'll be introducing more next year, too!
*Released April 3, 2015
*Learn more
---
Workshop Series 
We've committed to offering free, hands-on training and professional development for educators of all kinds.  Whether you're looking for lesson design tips, technical help, or just some basic practice with VoiceThread, we have something for you.
---
Upgraded Infrastructure 
We're continually upgrading our infrastructure and security safeguards so that we're utilizing the latest industry standards.  Reliability, speed, and security are always at the front of anything we do.
Sneak Peek: What's Next
Automated Content Delivery
Create master VoiceThreads for a course and then let us do the work of delivering them to the various sections.  Ideal for institutions that run large courses or the same course year after year, automated content delivery simplifies the setup process and helps instructional designers deliver polished assignments and lessons.
---
Threaded Commenting – Complete!
You've been asking for it, and we're ready to make it happen!  Both private (one to one) and group threaded conversations will allow you to expand your VoiceThreads to be even more robust than they already are.
---
LMS Integration Updates – Complete!
We've listened to your feedback about integration in your LMS, and we will be introducing some enhancements and new features based on what you've told us.  These updates will include simplified assignment submission for students, more transparent grading, and more instructor control over Course Groups.
---
Accessibility Updates
We are dedicated to making VoiceThread accessible to learners of all types and abilities.  This year, we plan to further that commitment by offering:
– Transcription options for closed captioning.
– Captioning to audio and video comments. – Complete!
– Creation of VoiceThreads for screen-reader users – Complete!
---
Customized Media Sources
In addition to adding more libraries and collections of content to the Media Sources, we'll also be offering institutions the opportunity to integrate their own libraries and databases.  Images, documents, and videos from those collections can be pulled right into VoiceThread.  You already maintain and subscribe to these libraries, and we think it's important that you be able to use them easily.
---
Simplified Enrollment
While system integration is always the simplest way to onboard students, some classes and schools are not ready for this step.  Those members must create their students' and instructors' accounts manually.  We'll be introducing an option to provide a registration link to simplify this process.  Members can click on the registration link, enter a password, and self-enroll in your class or school.
---
Self-repairing Sharing
Have you ever tried to open a VoiceThread only to find that it hasn't been shared with you yet?  We want to make that a thing of the past.  VoiceThreads still have to be shared with you, but we'll provide a one-click way to request access to the VoiceThread from its author.
 Tell us what you want to see!