VoiceThread Roadmap for 2016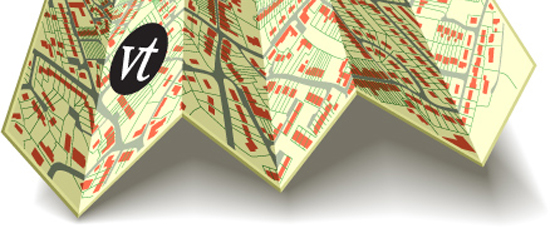 With every decision and update, we're committed to making VoiceThreading easier, more versatile, and more powerful. We want to share with you how far we've come and where we're headed in the second half of 2016.
What's new?
Threaded Commenting 
Make your VoiceThread conversations, presentations, and assessments even richer and more interactive with:
---
The New VoiceThread 
We redesigned VoiceThread top to bottom.  It's simpler, faster, and more deeply integrated.  We included dozens of new features and a streamlined interface.  100% of all VoiceThreaders moved to the new version by the start of 2016.
---
Deeper LMS Integration 
Easily copy and re-use VoiceThread templates
Never leave the course space to set up, submit, or grade assignments
Allow students to re-submit assignments as necessary
---
Customized Group Space 
Upload a custom banner to your group space, manage the content there more easily, and share VoiceThreads with your group without ever leaving it.
---
Accessibility Updates 
---
Higher Quality Central Media 
We revamped how media uploads are processed. Images and documents are displayed in higher resolution and videos are played back in higher definition and true full screen.  Check out the video quality here!
---
VoiceThread Certified Educator Course 
Become a certified VoiceThread expert by taking our intensive certification course for educators.  Learn how and why to use VoiceThread and how to engage your students.  Dozens of educators have already been certified.
Click here to put your name on the wait list for the next cohort!
---
MOOC Support 
VoiceThread has been used in several successful MOOCs.  With customized group spaces, flexible conversation spaces, and strong support, many instructors have brought a more intimate and human experience to their large online courses.
---
Assessment 
A combination of Comment Moderation, preventing participants from deleting their comments, and a simple grading interface that integrates with your LMS gradebook makes VoiceThread an ideal way to assess student understanding.
---
Infrastructure and Security  
Ensuring that the VoiceThread platform is robust and secure is a never-ending job. Some major projects this year have included stronger protection against XSS, SSRF, and CSRF attacks, better intrusion detection, and enhanced protections against accidental or malicious deletion of user content. This coming year we'll make improvements to encryption, including encryption at rest, test and retest infrastructure and risk management programs, and add additional layers to our defense-in-depth approach to security of the platform.
Upcoming in 2016
Mobile Updates
Upload video into your VoiceThreads, access documents and other files from your device, receive notifications more easily on your mobile devices, and grade student work more easily when you access VoiceThread through your LMS.
---
Retrieving Deleted Work – Complete!
When you delete a VoiceThread, you usually intended to delete it.  Sometimes, however, you need to get that deleted content back. Soon you will be able to "un-delete" a recently deleted VoiceThread so you don't lose that work permanently.
---
Self-repair Sharing – Complete!
Have you ever tried to open a VoiceThread only to find that it hasn't been shared with you yet?  We want to make that a thing of the past.  VoiceThreads still have to be shared with you, but we'll provide a one-click way to request access to the VoiceThread from its author.
---
Accessibility Updates
We always develop with accessibility for all users in mind. This year we'll be adding the ability to share VoiceThreads securely in VT Universal and explore adding more closed caption options.
---
Role-based Sharing
Assign different permissions to different members in a group.  You might want instructors and TAs to be editors of a VoiceThread while students can only comment.  With role-based sharing, you can easily make sure everyone has the access they need.
---
Simplified Sharing with Parents
Ed.VoiceThread helps keep students secure, but you also need a way to easily include parents in your students' work. Soon you'll be able to have parents join a VoiceThread Group to view and comment on their children's work.
---
Create Audio Slides – Complete!
Use your microphone to record a simple audio slide without having to upload any visual media.  This is a quick and easy way to kick off a conversation.
---
Re-use Slides and Comments
Import slides from one VoiceThread into another to more easily re-use past work and merge VoiceThreads.
---
Kaltura Integration – Complete!
Integrate VoiceThread with your institution's Kaltura License to quickly and easily pull your video content into VoiceThread.  This is a great way to have dynamic conversations around the content you're already creating.
---
Google Drive Integration
Import your documents and other Google Drive files into VoiceThread. Any files that VoiceThread can accept normally can be imported from your Drive, including your active documents!
---
Better Email Support for Integration
We'll be building better support for direct links in email notifications so that even institutions with complex integrations can access their accounts directly from those messages.
---
Sub-groups – Complete!
Organize your large courses into smaller groups of students, create individual groups for specific assignments, or organize your course by week by creating sub-groups within your main course group.
---
Faster Access to Unheard Comments – Complete!
Quickly and easily jump to the first unheard or unseen comment on your VoiceThread by simply clicking on the yellow new-comment notification.  This will help you save time when you have a lot of new comments to view.
---
Upgrades to the Custom Homepage – Complete!
Schools, districts, departments, and institutions with VoiceThread Licenses can build a customized webpage at their VoiceThread domain.  We'll be expanding this to be a simpler and more manageable interface that beautifully showcases your VoiceThread content.
---
Limiting Commenting Options – Complete!
One of the great aspects of VoiceThread is the multiple means of commenting.  Anyone can use voice, text, or video.  Sometimes, however, you want to limit that so students can only record audio comments, or only text comments. No matter what your needs are, you'll be able to decide exactly which commenting options are available to your participants.