VoiceThread Roadmap for 2017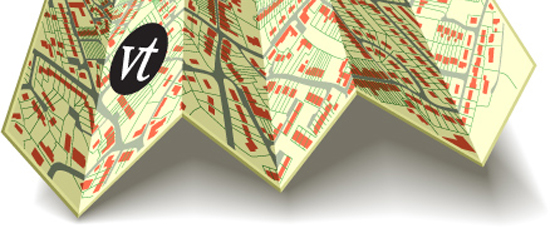 We're committed to making VoiceThreading easier, more versatile, and more powerful.  We want to share with you how far we've come in the past 6 months and where we're headed in the new year.
New Features in 2016
Retrieving Deleted Work 
When you delete a VoiceThread, it goes into your Trash.  If you need to retrieve a VoiceThread that has been deleted recently, just go back and restore it from the trash. You can continue using it normally as if it had never been deleted.
---
Commenters Adding Slides 
Creating collaborative VoiceThreads got much easier this year.  Now you can allow your commenters to also add their own slides to your VoiceThread.  They can contribute slides, but they can only alter or delete what is theirs, and you can always see who added each one.
---
Self-Repairing Sharing  
If you try to open a VoiceThread that hasn't been shared with you, you'll see the option to request access to it. Just select the level of access you'd like, and the person who created that VoiceThread will be notified of your request.  That person can then approve or deny your request with a single click.
---
Mobile Updates      
Upload videos and multiple slides at once into a VoiceThread.
Add files directly from Google Drive and Dropbox on iOS devices. Coming soon for Android!
Create/edit VoiceThreads more easily with a streamlined workflow.
---
Searching For Comments 
Search for a specific person's comments on your VoiceThreads. This can help with assessment, managing large conversations, or just hearing more of what that person has to say.
---
Re-Use Slides and Comments  
Re-use past work and merge projects more easily by importing slides from one VoiceThread into another and including all comments on those original slides.
---
Create Audio Slides 
While VoiceThreads are usually conversations around an image, document, or video, sometimes you just want to kick off a conversation without having to upload anything. Now you can use your microphone to record a simple audio slide without having to upload any media at all.
---
Kaltura Integration  
Integrate VoiceThread with your institution's Kaltura License to quickly and easily pull your video content into VoiceThread.  This is a great way to have dynamic conversations around the content you're already creating. Contact us if your institution has a Site or District License with VoiceThread and would like to integrate with Kaltura.
---
Sub-Groups
Organize your large courses into smaller groups of students, create individual groups for specific assignments, or even organize your course by week. Creating sub-groups within your main course group allows you to further organize the content you're already using.
---
Faster Access to Unheard Comments 
Quickly and easily jump to the first unheard or unseen comment on your VoiceThread by clicking on the new-comment notification. This will help you save time when you have many new comments to view.
---
Upgrades to the Custom Homepage  
Schools, districts, departments, and institutions with VoiceThread licenses can build a customized webpage at their VoiceThread domain. Now you can create a simple ThreadBox to use as your custom homepage. Showcase exemplary work from your members, advertise how VoiceThread is being used at your institution, or create a portal for your users.
---
Security & Infrastructure  
We're always evolving and improving VoiceThread's security. In addition to that day-to-day growth last year, we improved VoiceThread's overall stack security by becoming CIS benchmark compliant.
Upcoming in 2017
No More Flash!
The Flash platform, which powers the most highly interactive experiences in VoiceThread, has been slowly reaching its end of life as a web technology. VoiceThread began a carefully planned move away from Flash over two years ago, and we will have a beta version of the full transition by summer of 2017. The essential VoiceThreading experience will not change significantly, but using VoiceThread in a web browser will no longer require Flash.  The result of this transition will be a more secure and intuitive experience overall.  As with the other technology transitions we've managed over the last decade, we will work hard to make sure the change is as graceful as possible and that users retain as many options for web browsers and versions as possible.
---
VoiceThread Courses
If you're teaching in VoiceThread, you probably use groups to organize your course sections or various classes. You'll still be able to do that, but we'll also be introducing a true VoiceThread Course that will include a number of features that traditional groups do not.
Management of Content
Set the order of VoiceThreads in your course and even break them into multiple modules or weeks for better organization.
Scheduled Release of Content
Create all of your VoiceThreads before the course starts, but then set dates and times for when they will be made available to students. You won't need to log on and share them manually as you do with groups. You can even schedule when those same VoiceThreads become unavailable so that students can't access them after a due date or deadline.
**Course Copying
**After you've built a great template course, easily copy it to use in multiple sections, multiple semesters/years, or even hand it off to other instructors who may be teaching the same course.
Assessment
If you use VoiceThread through your Learning Management System (LMS), you know that some graded assignments are already incorporated.  These same assignments will be available outside the LMS, and we'll be introducing a number of other grading options including group assignments, in-line quizzes, and peer review assignments.  VoiceThread will offer a grade book that you can opt to sync with your LMS or use on its own.
*Analytics
*Track how users are interacting with your course content to learn what works and which students might need a nudge in the right direction.
---
Accessibility
One of our core values at VoiceThread is to make learning interactions better for everyone. Teaching students using plain text alone is not accessible and is no longer an acceptable default policy for teaching and learning in the 21st century. Universal Design for Learning principles dictate multiple modes of interaction and information be made available, and VoiceThread makes this simple to do. We know that there are still special needs that must be accommodated in a media-rich environments. We're constantly evolving to improve the experiences of users who are blind, are deaf or hard of hearing, are dyslexic or experience other learning differences, or don't have access to advanced hardware or connectivity. Over the next year, we'll be introducing sharing to VT Universal and more closed caption options.
---
Mobile
More and more learning happens on mobile devices. This presents some unique challenges when you're working with audio, video, recording, annotations, and real-time updates, but we're up to those challenges! VoiceThread's app for iOS and Android continues to evolve for better stability and reliability all throughout the year.  We'll also be adding more media import options and tighter LMS and grade book integration so that it's easier for students to submit their assignments on their mobile devices.
---
Security & Infrastructure
We take security very seriously, and that means our job is never done. We're always working to improve our own practices and architecture, stay ahead of any issues by auditing our systems regularly, and paying close attention to the needs of our users. A major goal for 2017 will be movement toward full at-rest encryption.
---
Thank you for helping to drive our growth and evolution! We couldn't do what we do without your feedback and support. Happy VoiceThreading!